Bullfrog Power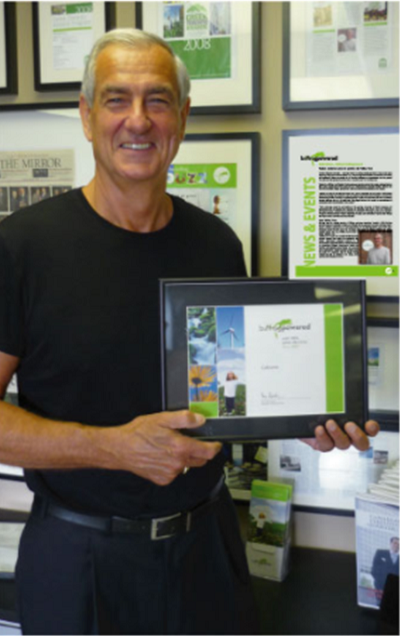 Calstone has been a customer of Bullfrog Power since 2007. Our office and showroom space are bullfrogpowered with 100% clean, green electricity.
Wind, water and solar power are becoming more popular sources of energy in the country and throughout the world. Across Canada, Bullfrog's electricity comes exclusively from regionally sourced wind and hydro facilities that have been certified as low impact by Environment Canada under its EcoLogoM program— instead of from polluting sources like coal, oil, natural gas, and nuclear. Calstone is proud to have been supporting these environmentally friendly energy sources for over 9 years now, and encourage all of our partners and customers to do their part to conserve energy and help build a clean energy future. Calstone continues to take steps to help reduce greenhouse gas and smog emissions in Ontario.
Jim Ecclestone, Owner and President of Calstone is proud to be part of the Bullfrog power family and support renewable energy.