An Innovative, Integrated Approach

The warehouse is a complex work environment that requires an integrated approach. All of the parts, pieces, and systems in your warehouse should work in harmony, complementing each other to enhance productivity and improve workflow.
At Dehnco, we offer a variety of integration solutions to improve your efficiency and output. Our team can help identify opportunities to improve workflow at every point in your supply chain — whether it's reducing risk for injury, optimizing product flow, or re-organizing your work area. We offer accessories, support structures, and dynamic storage components to help connect the dots and eliminate bottlenecks and inefficiencies.
Benefits of a Modular and Integrated Work Environment
Reduced costs
Improved productivity
Faster inventory turnover
Reduced physical strain
Built-in flexibility for future adjustments
Improved supply chain transparency
Shorter process cycle times
Improved customer satisfaction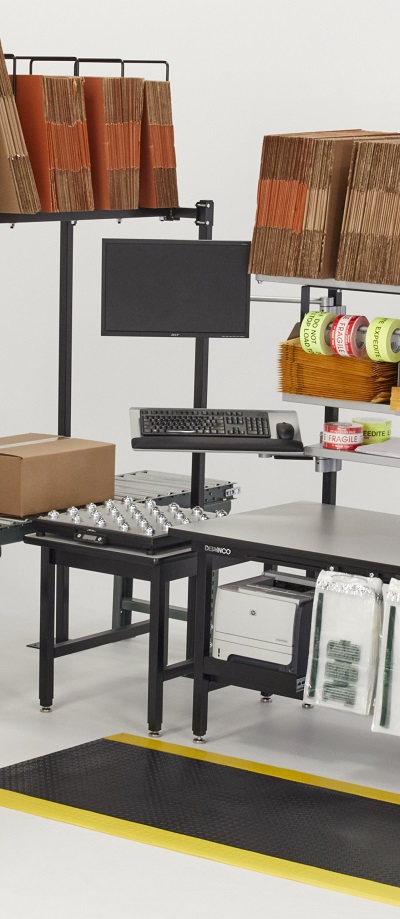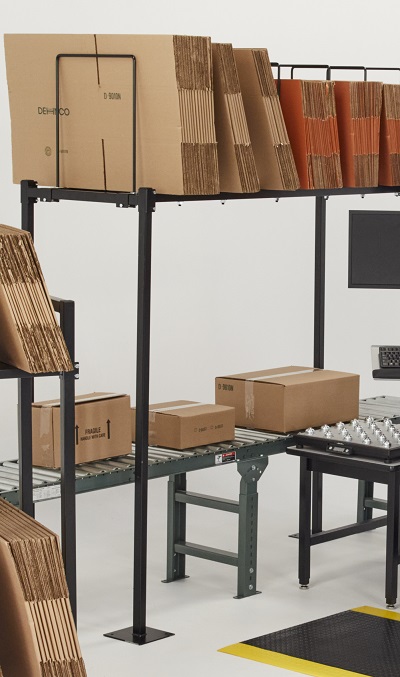 When your workers, automated systems, inventory, and equipment solutions are all in sync, they work better and more efficiently. We'll work with you to design an integrated plan to maximize time, space, and productivity in your warehouse.
Examples of Integrations Include:
Integrating Air Pillow Systems
Accommodating Computers, Printers, Scanners
Interfacing with Conveyors
Integrating with Auto Sortation Systems
Integrating with Robotics
Utilizing Scanning technology
Incorporating RFID readers
Improving warehouse systems requires an expert understanding of how all the components work together and how they can work better. And at Dehnco, that's our specialty.
Whether you're planning to re-configure an existing system or you're looking to start from scratch, you can count on us to make the integration process as seamless as possible. We have decades of experience re-tasking, retro-fitting, and re-designing work environments to merge the old with the new.
Give us a call at 833.433.4626 to speak with our sales team today or Contact Us to schedule a time to talk.
You can also learn more about our WISE process for identifying opportunities to optimize workflow, increase efficiencies, and better integrate people and technology.
A Small Sampling of Integration Solutions