Award Winning Green Manufacturing Facility
All products are part of our revolutionary Remanufacturing Program. This program guarantees that none of our product will ever go into landfill as we can remanufacture or recycle every single component.

Our products are GREENGUARD certified. GREENGUARD is an indoor aIr quality certification program that verifies our products emit little or no vapours.

Our manufacturing facility harvests 100% of our roof rainwater into a series of ponds that water an oasis of indigenous plants. In another area a 2000 gallon water tank collects rainwater and waters our garden.

Golden Pothos plants hang from columns throughout the manufacturing facility as they are efficient at removing indoor pollutants.

Skylights installed throughout the manufacturing facility reduce our energy requirements. The natural day light has been associated with improved mood, enhanced morale, lower fatigue, and reduced eyestrain.

We have replaced all of our lighting with energy efficient bulbs (MaxLite Bulbs), a compact fluorescent lighting system that consumes less energy to power each light bulb with a guaranteed energy savings of over 50%.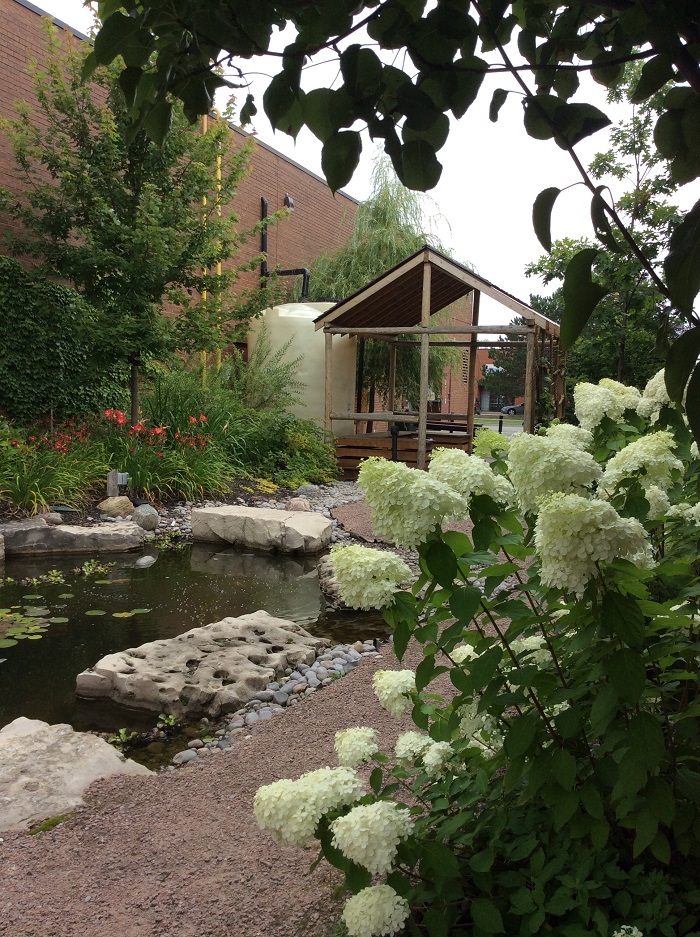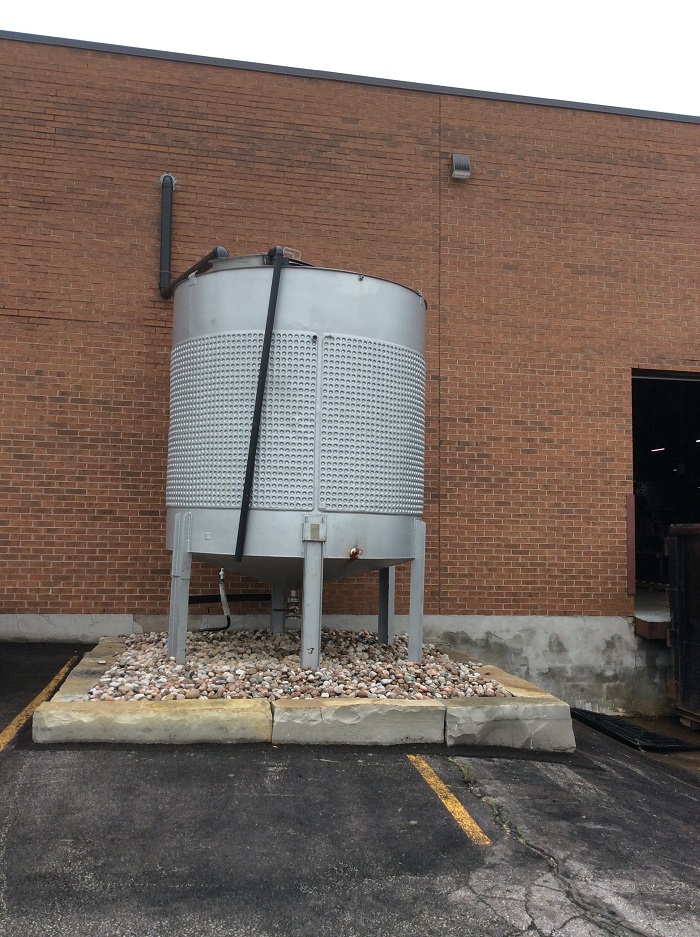 The cardboard we use for packing arrives with a minimum of 85% recycled materials. We also reuse all packaging that is returned from installations for future shipments and recycle any cardboard that can't be reused.

All wooden skids used to ship product to customers are 100% recycled as they are either reused, if in good condition, or rebuilt and used again if not.

Our Shipping and Receiving doors have windows to let natural light in. Above each door is an Air Barrier which is an environmentally friendly system that uses our own air recycled by the unit to keep hot air out in the summer and cold air out in the winter. These barriers curb our energy costs.

Our production uses the most up to date technology. Our paint booth is the latest technology in powder coating. This type of system is more environmentally friendly than standard wet spray paint.

We have won many awards for our energy reduction and sustainable initiatives.