Our Manufacturing Capabilities
Whether you're having difficulty keeping up with demand, looking for quicker turnaround times, or hoping to improve workflow in your warehouse, our custom manufacturing team is available to produce your ideal equipment solution.
At Dehnco, we're proud to produce all of our equipment solutions with our longtime manufacturing partner, Calstone Inc. In partnership with Calstone, we're able to produce top-of-the-line, custom-made equipment solutions at competitive prices—all backed by a lifetime guarantee.
The Calstone manufacturing facility is equipped with the latest laser cutters, turret presses, robotic welding technologies, and powder coating systems to deliver precision-built equipment. Our team works with MIG, TIG, spot and laser welding equipment to create our steel solutions, and we also handle the shearing, forming, punching, and finishing.
In addition to the manufacturing site, Calstone also has a dedicated facility for product assembly, product testing, storage, and distribution. When you're ready to receive your equipment, we can ship it knocked down or deliver it to your business fully assembled. We pride ourselves on providing white glove service in an industrial sector.
Equipment & Process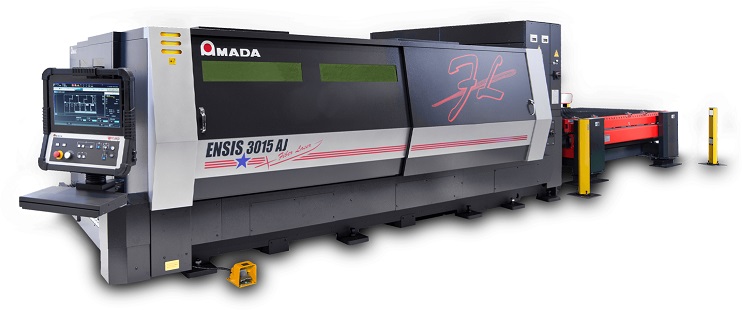 ENSIS Series Fiber Laser
AMADA's 3kW, 6kW, and 9kW ENSIS fiber laser technology utilizes an innovative resonator to automatically optimize the diameter of the laser beam. This unique feature allows for the continuous processing of thin-to-thick materials by a single machine with no lens change or additional setup required.

LCG AJ Series Fiber Laser
The 3kW, 6kW, and 9kW LCG AJ Series was developed with AMADA's proven fiber laser technology. This technology helps achieve Process Range Expansion (P.R.E.) by having the ability to process brass, copper and titanium — materials that can be difficult to process with a CO2 laser. With an innovative motion system and advanced structural design, the LCG AJ Series represents an optimal balance of cut speed, positioning acceleration, and overall accuracy.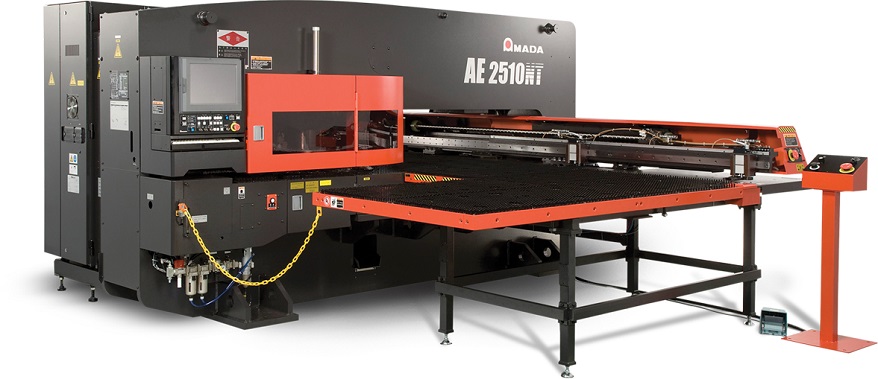 AE NT Series — Servo Drive Turret Punch Press
With more than 30,000 machines in operation, AMADA has earned a worldwide reputation as a leader in turret punch press technology. The AE NT Series was engineered as part of an ongoing commitment to provide manufacturers with the widest range of high-performance punching solutions. The AE NT Series is packed with a wide variety of standard features to ensure that parts are produced faster, easier and more economically.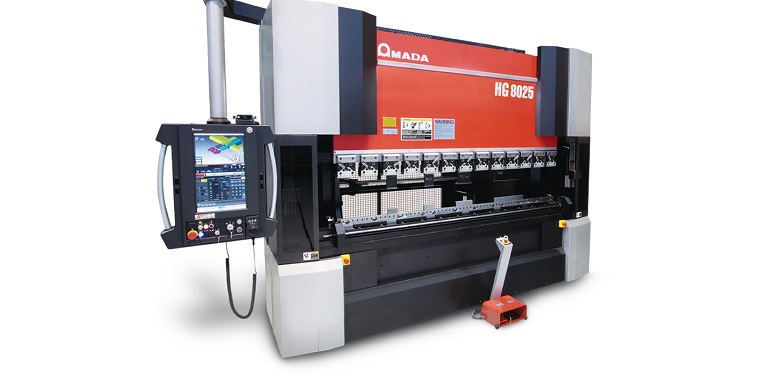 AMADA PRESS BRAKES
AMADA offers a wide range of down-acting precision press brakes. The eco-friendly HD NT Series is an electric/hydraulic, down-acting system that delivers superior accuracy. This high-performance series features a Hybrid Drive system that is engineered for low energy consumption and requires less hydraulic fluid than conventional machines. The super-accurate ram is capable of repeatability to within tolerances of ± 0.00004".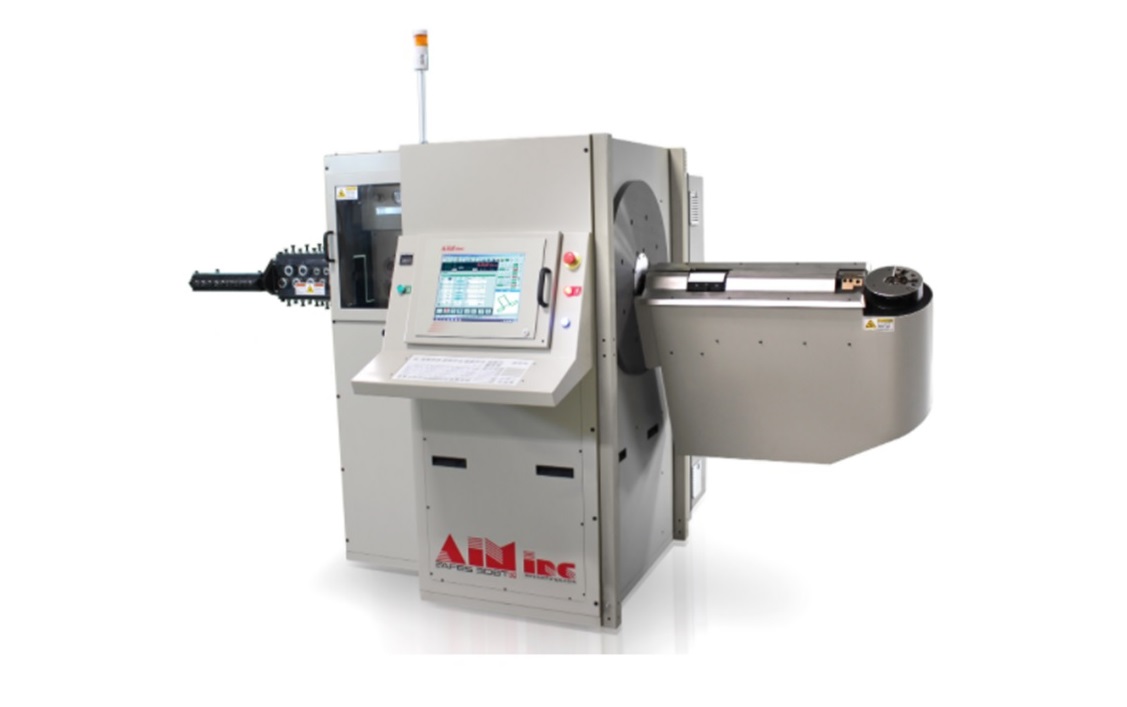 Wire Bender, AIM INC #AFES-3D13T
The AFES-3Dx machine is equipped with a two-plane wire straightener. Each plane consists of 11 "V" groove roller bearings. Two different diameters of rollers allow straightening a wider range of wire with just one straightener. Wire range: 2mm to 8mm (0.07" to 0.315"). Wire linearity: < 5:1000 at 6mm (0.236") wire diameter. With exceptional accuracy and repeatability using AIM's Smart Editor program, a variety of different shapes can easily be designed.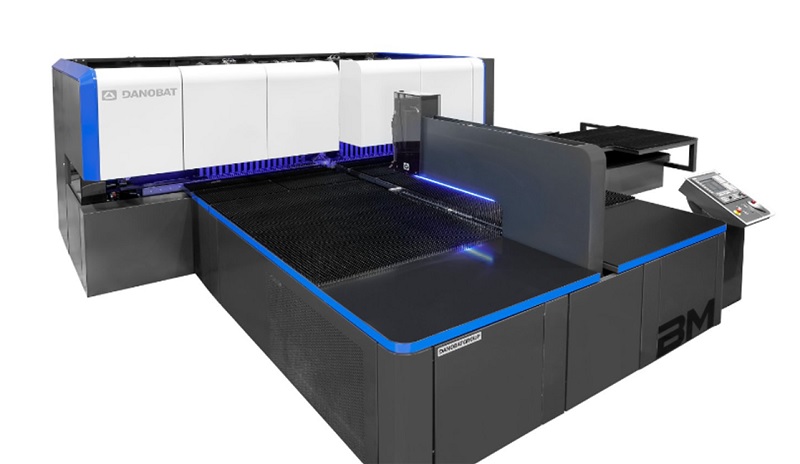 Danobat BM2600 Panel Bender
Supporting parts up to 112" x 60", and material up to 0.125in thick, the DANOBAT BM Automatic Panel Bender is the ideal solution for large volumes manufacturing, both short and long series, and can work in line after any punching, shearing or laser cutting solution. The BM panel bender is equipped with an automatic bending length setting system, which adapts to the dimensions of the part to be bent, making possible to manufacture different consecutive sizes without any manual adjustment. This device reduces machine downtimes, while ensures user safety and eliminates possible human errors.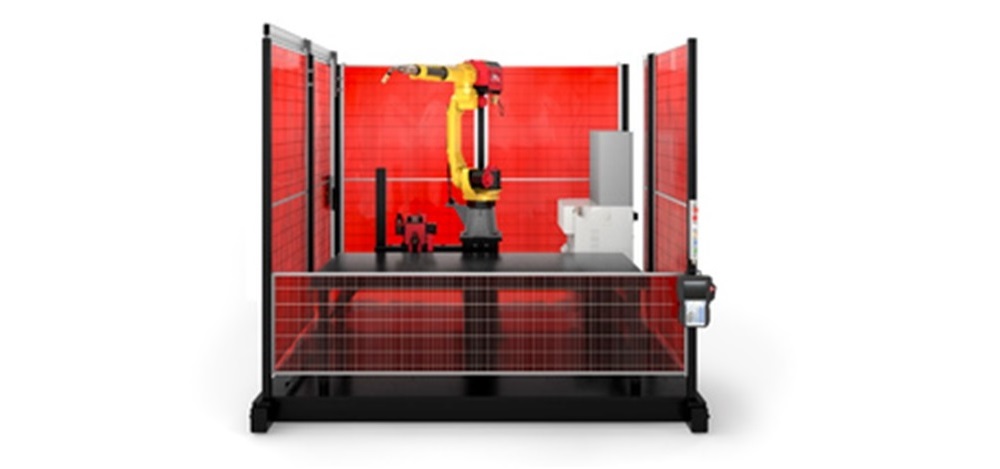 Fab-Pak FT-SS (Single Zone)
The Fab-Pak™ FT—a fixed-table robotic welding cell system—is ideal for welding small to medium-sized parts that do not require rotation or repositioning. The Fab-Pak FT enhances standard part production by improving productivity, quality and safety.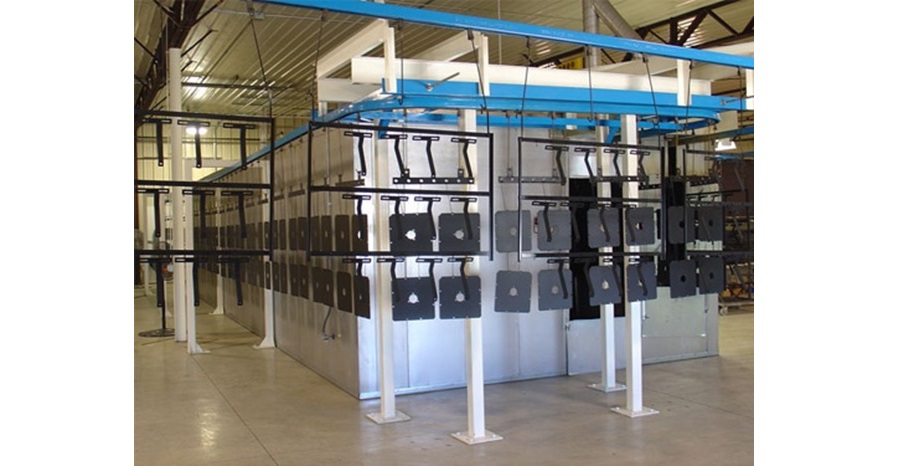 Kappers Electrostatic Powder Coating
Powder coating provides a high-quality, lasting finish on your metal furniture. The application process on our conveyorized electrostatic spray coating line is carried out by a 10 gun Wagner powder spray system and a Wagner 2 gun manual spray to waste powder booth. Our window maximum size and weight of each part is up to 75'' long x 30''wide x 50'' high at 125 lbs. per hook. For larger parts, we have a batch booth and batch oven capable of handling part sizes up to 90'' wide x 90 ''high x 168 '' long.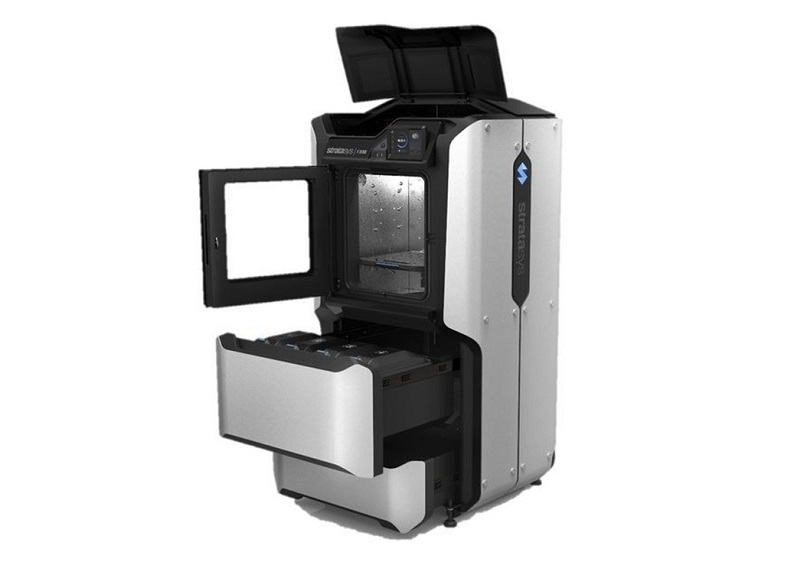 Stratasys F170 3-D Printer
The F170 allows for fast, effective prototypes for concept development, as well as highly accurate and robust parts for design validation and functional performance. It has a large Build Size: 254 x 254 x 254 mm (10 x 10 x 10 in). It allows for fast, easy material change-out, plus auto-calibration ensures less time is spent troubleshooting and more time prototyping. It supports model materials: PLA, ABS-M30, ASA, TPU 92A, QSR support material. For part accuracy, parts are produced within an accuracy of +/- .200 mm (.008 in), or +/- .002 mm/mm (.002 in/in), whichever is greater.
---
Certifications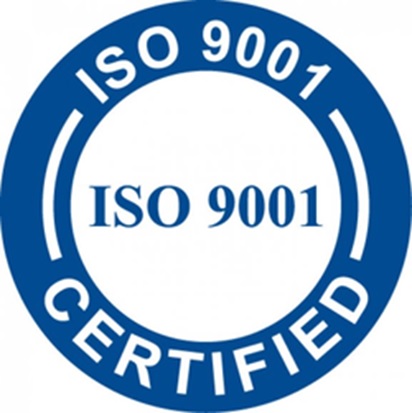 ISO 9001:2000 Certified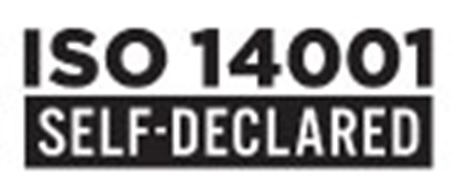 ISO 14001 Self-Declared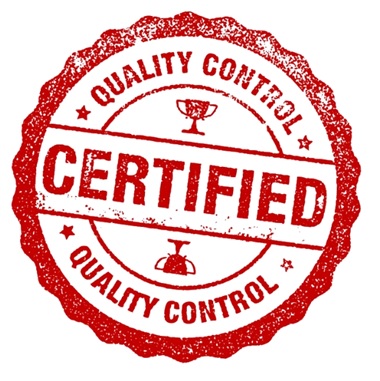 ISO 9001:2000 Certified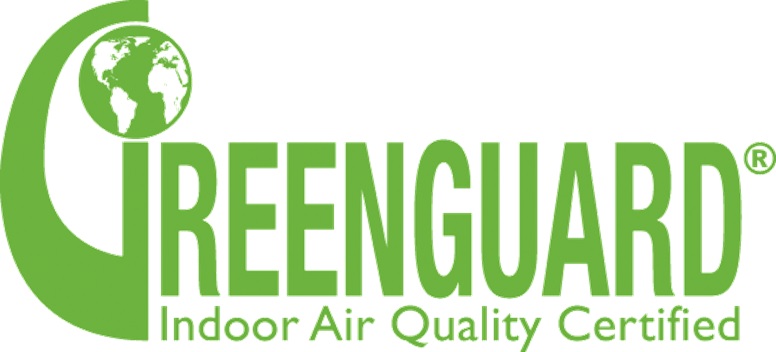 Products are GREENGUARD Certified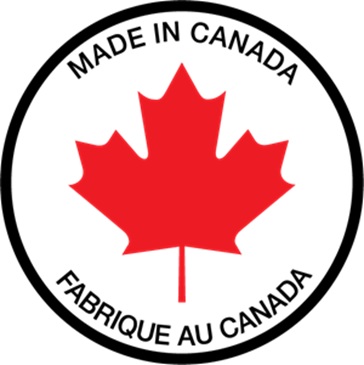 Product tested and certified to
Canadian General Standards
---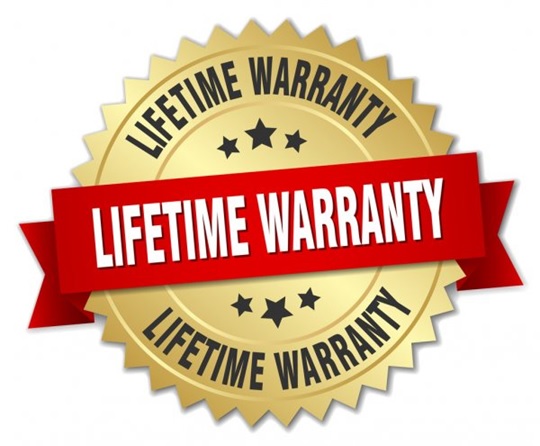 Products manufactured by Dehnco are Guaranteed LIFETIME against manufacturing defects
Claims are subject to inspection by Dehnco
Repair or exchange is at the discretion of Dehnco
Any products not produced by Dehnco are covered by the original manufacturers warranty
Dehnco will pass through to the original purchaser any warranty supplied by another manufacturer for their accessories.
Dehnco warrants to the original purchaser its products will remain free from defects from materials and workmanship.
If it appears that a Dehnco product does not meet our warranty claim, we will, after inspection, repair or replace the items at Dehnco's expense. Dehnco extends this limited warranty to the original or first end user purchaser only. This warranty is conditional based upon proper assembly and maintenance.
Any modifications to the original product will void the warranty.
Dehnco does NOT warranty:

Defects or failure due to normal wear and tear.
Defects due to mis-use or abuse of product.

Warranty period begins from date of purchase.
Dehnco products are manufactured to ISO 9001:9002 standards.
Product tested and certified to Canadian General Standards in accordance with ANSI/BIFMA Standards.
Certified Quality Control Lead Auditor.
Compliant to Environment Canada National Pollutant Release, Ministry of the Environment, Airborne.
Contaminate (MOE), and selected Targets for Air Compliance (STAC).