Let's describe a familiar scenario. You decide to order a new pair of jeans online. You find a style you like, and with just a few clicks, they're in your cart, and within a few days, they arrive at your doorstep. You open the box, try them on, and notice that they don't quite fit. It's a bummer but not more than a minor inconvenience. You put them back into the box, attach the prepaid shipping label, and send them back to the retailer, returning them for future resale.
Or at least that's how it seems. On the back-end, returns are far less straightforward for the seller than they are for the buyer.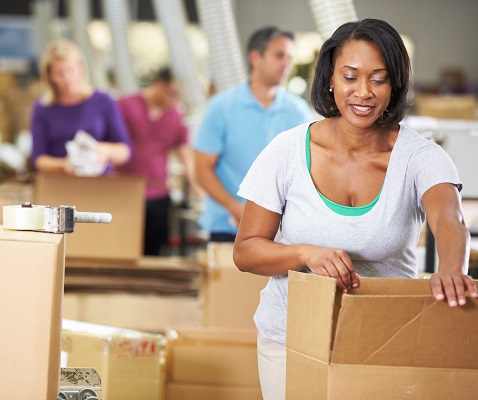 As online sales continue to grow, we also see an accompanying side effect: the increasing returns rate. According to Optoro, US customers return approximately 3.5 billion products each year, and items purchased online have anywhere from a 15-30% estimated return rate. With fast delivery times and free shipping options, many online shoppers are buying more than they ever intend to keep—throwing the forward supply chain for a loop.
But what exactly happens when a product arrives back at the warehouse and re-enters the supply chain? There are typically five avenues for returned merchandise—resale, liquidation, donation, recycling, or trash. The goal of an effective, sustainable reverse logistics process is to eliminate waste while maximizing profit. Returned assets often have value as re-sellable, re-manufacturable, or recyclable items—it's just a matter of time and money.
There are several considerations to make when determining an item's next life. Condition is the number one factor when determining value. Each item that is returned needs to be individually opened, inspected, and tested to ensure it's not broken or damaged. It's often the quality that will determine the next best step—but profitability also plays a significant role.
Aside from the financial costs of returns—from damaged merchandise, shipping expenses, returns fraud, and manual labor—there's also a larger-looming environmental cost, with excess emissions and unwanted waste. Reducing returned inventory to waste is environmentally irresponsible but it's an unfortunate reality. Sending unwanted products—ones with open boxes, slight imperfections, or out-of-season items—to landfills is much cheaper than refurbishing or repurposing, especially if items are out of season or heavily discounted by the time of resale.

To effectively minimize waste, it's essential to have a plan in place. When items inevitably arrive back at your warehouse, your business needs to be prepared for how to handle them. Designate a workstation in your distribution center for incoming returns, equipped with the proper scanning, processing, and packing and shipping materials if necessary. Keep products moving to avoid jams and storage issues. Establish a clear, open line of communication between departments—reverse logistics often involves input and action from finance, customer service, repairs, and sales teams. Collect data on where, when, and why errors in your supply chain occur with the goal of continuous improvement. Consider a partnership with a third-party provider specializing in repurposing and re-selling unwanted inventory to ensure products do not end up in a landfill.
A well-managed process not only enhances the customer experience but operates around sustainability. Reverse logistics needs to be a core capability for any business looking to reduce costs, improve its customer experience, and create sustainable supply chain practices. Moving forward, we'll all need to think holistically about returns—acting in a way that's equally beneficial for customers, businesses, and the environment.