Running a multi-channel operation is no easy task. Managing a supply chain from end to end takes time, money, expertise, and special resources. As the e-commerce landscape and sphere of influence continues to expand, businesses are working on a global, always-on scale and schedule. And as a direct result of increasing consumer demand, more and more companies are seeking third-party logistics (3PL) support.
At the most basic level, 3PL services are third party businesses contracted to outsource and support various logistics services. Most commonly, 3PL providers assist in three major areas—order fulfillment, inventory management, and transportation. A 3PL partner will work directly with your business to provide custom services that are are scaled, specialized, and fully integrated with your current setup. When we say 3PL "partner", we think that's the best way to understand the relationship—an ideal partner will work with your business to support your long-term growth and goals.
While the bulk of 3PL support is requested for inventory, shipping, and transportation, depending on your business needs, 3PL providers offer a wide range of auxiliary resources. 3PL's commonly assist in and provide services such as:
Warehousing
Inventory Management
Picking and Packing
Business Consulting
Technology Support
Transportation
International Logistics Management
Security
3PL services and providers have been around for decades, but in the last few years, the industry has seen incredible growth. According to a survey from Armstrong and Associates, as of 2014, 80% of all Fortune 500 companies and 96% of Fortune 100 companies used some form of 3PL services. No one manages a supply chain single-handedly; it takes a variety of skills, services, and resources to make a multi-channel operation run smoothly.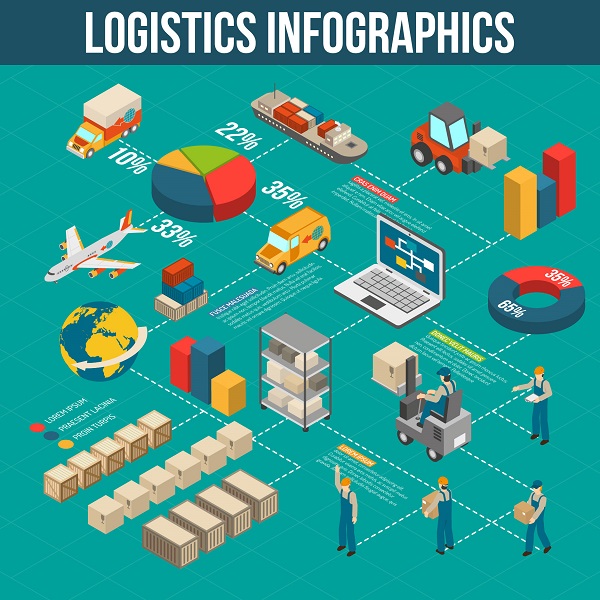 The decision to outsource is different for every business. The biggest reason to invest in a 3PL partnership is if you're lacking specific resources or expertise; if there's something you lack, it makes sense to borrow expertise from a 3PL provider. Think of 3PL providers as industry specialists with long-term experience, specific resources, premium connections.
Depending on your goals and current situation, there are many potential benefits and business advantages to investing in a 3PL partnership. By outsourcing challenging tasks to logistics experts, you'll be able to improve your operational flow and bottom line by focusing on your core competencies. With the time you've saved, you'll be better able to:
Enhance and optimize in-house operations
Improve customer satisfaction
Save money by cutting overhead costs
Increase supply chain visibility
If you've made the decision to outsource, while it may be tempting to quickly sign a contract and put your plans in motion, it pays to take your time to select the correct partner. You'll want to make sure their business is the right fit for yours. Some questions to ask yourself would be about which tasks you'd like to outsource and at what stage, as well as what your ideal outcome looks like. Do some research and ask questions about historic performance, case studies, crisis management, and internal structure. Compatibility and trust are key.
In the end, the relationship and fit between your business and your 3PL provider has to be more important than any cost-savings. Think about the relationship as a long-term partnership, with clear lines of communication and business goals. At Dehnco, through our WISE consultation service, we can help evaluate your business' strengths and challenges and identify opportunities to save time, money, and resources with a 3PL. We'd love to help your operation feel, flow, and work better, any way we can.