When your entire supply chain is built around maximizing output and efficient order fulfillment, what do you do when inventory arrives back at your warehouse? It's a question that we help our clients navigate every day. Product returns are a costly and time-consuming logistical challenge for many retailers, and with the rise in e-commerce orders, it's a challenge that keeps on growing. We've seen the strain that returns can put on an unprepared supply chain, and we're here to help our clients master the new normal with proactive strategies and reverse logistics support systems.
Over the last few years, there's been a growing consumer preference toward online shopping. And what we're seeing is that with an increase in online orders also comes an increase in returns. According to Shopify, brick-and-mortar return rates average between 8% and 10%, with online returns coming in at almost double, at a 20% return rate. When browsing and buying online, shoppers behave a bit differently than they do in store, with many buying more than they ever plan to keep. Today's online shoppers will specifically look for free, easy returns, forcing businesses to come up with clever solutions to manage the associated costs of convenience.
While returns policies are almost explicitly designed for customer satisfaction, returns are anything but convenient for the seller. On the back-end, returns often mean restocking fees, inventory losses, and warehouse organization challenges. Today's distribution centers are dealing with an unprecedented amount of returns on top of an unprecedented amount of sales. It has been estimated that Americans return $380 billion in merchandise each year, and that number is only expected to grow. Retailers can no longer afford to handle returns as a minor inconvenience; they need to be a major focus moving forward.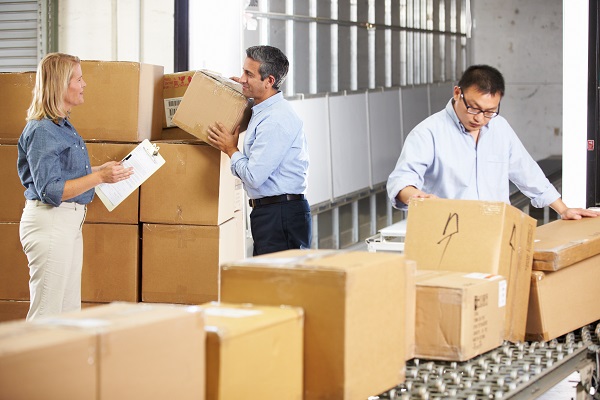 Reverse logistics is not a new problem by any means, but an evolving one. Fortunately, there are several things you can do to build an efficient and cost-conscious reverse logistics program for your business.
Treat every return as an opportunity to learn more about your customer. Understanding why, when, what and how customers are returning is critical to building a sound strategy that will minimize returns and maximize efficiency.
Don't think of returns as a siloed operation. Consider the likelihood of returns—the costs, the inventory itself, and the associated processes—into your omnichannel strategy.
Not every return means your customer wants their money back. Sometimes, they may want an exchange or a store credit. Offer a variety of convenient return and exchange options to meet their needs.
Remember that a smooth, efficient process will make your customers more inclined to shop with you again. Leverage your existing storefronts as return sites or consider the value of a partnership with a specialized returns 3PL.
Because reverse logistics has been such a hot topic in the industry, we'll be doing a blog series featuring tips, strategies, and equipment suggestions for managing the influx of returns to your fulfillment center. For additional resources and support, you can browse our Solutions Concepts Library for reverse logistics equipment or contact us to schedule your free consultation with us today.