At Dehnco, it's our mission to find solutions that feel better, flow better, and just plain work better. We apply that mission to everything we do, not just in client work but in our own offices, operations, and facilities. We're always looking for ways to improve, innovate, and strengthen our workflow and output to provide the best solutions at the best value.
If the last few years have shown us anything, it's in the values of preparedness and adaptability. The industry moves and innovates at a lightning pace, and being able to pivot quickly, problem-solve, and stay one step ahead makes all the difference.
We've made it our priority to strengthen our relationships, invest in our capabilities, and improve reliability and functionality across our supply chain. As we continue to grow and evolve, we need equipment, infrastructure, and support we can rely on — tools, resources, and technologies that will help us reach and exceed our goals.
We wanted to provide a quick update on our internal investments and advancements so that we can help be better partners to you and help you reach your goals as well.
Recent Investments and Advancements
● To safeguard against any delays or shortages in materials, we have secured increased allocation from materials suppliers for 2022. Steel, tubing, and wire, are allocated from our vendors based on our forecasts for the next year.

● In addition to increased allocation, we have also secured an increased inventory of raw materials for production. All materials that caused production delays last year have been purchased or allocated from vendors for 2022 to eliminate additional shortages.

● We have increased our investment in parts inventory from third-party and longer lead time partners.

● We have implemented SPIRE (New ERP System).

● We have re-engineered several of our key components to be able to provide multiple solutions per component—ensuring timely, cost-effective solutions without ever sacrificing quality or functionality.
● Purchased a New 62K Square/Ft Production Facility – Increases production capacity:
Purchased 2nd Powder Coating Line for additional painting capacity
Purchased 3rd Laser Cutter – improve speed cutting, slitting, and drilling process
Bringing all top production, in-house – better control of raw materials and availability
● In order to meet demand in a timely and efficient manner, we have upgraded our production and manufacturing facilities. We have purchased and are implementing several new, automated production machines to reduce labor and increase capacity:
Purchased Panel Bender with Auto Load – Automates bending and forming for various steel components
Purchased 2nd Robotic Welder – Increases welding capacity over 300% for various components
Purchased Rotational Turret Punch
Purchased Wire Bender – Brings all wire bending in-house
● Additional space will better allow us to produce, package, stage, and fulfill orders. This increased capacity is expected to increase current volume by a minimum of 15-20%, initially.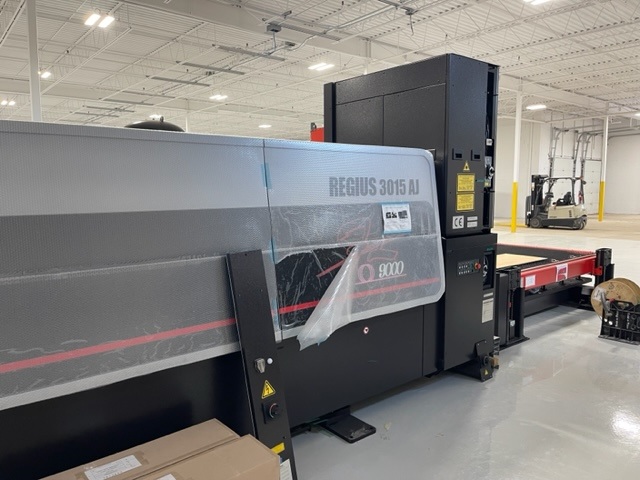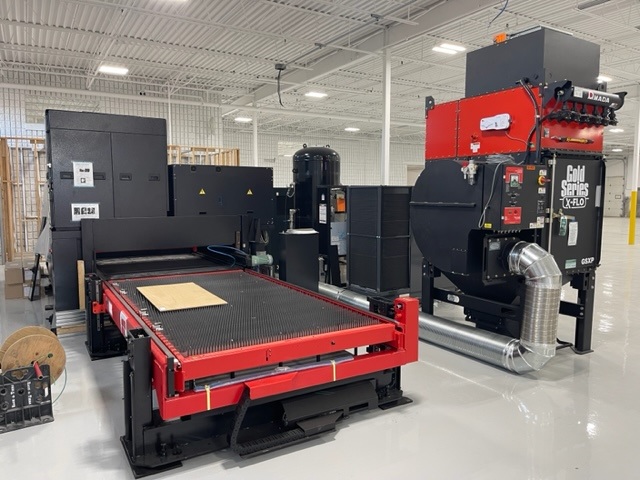 We're excited to share these updates with you and to be able to provide these additional resources for all of our partners. We appreciate your business, trust, and support as we continue to expand our offerings to better provide for all of your pack-and-ship equipment needs.
Learn more about Dehnco's engineering, manufacturing and fulfillment capabilities.