Typical Applications
A High Density Mailroom Configuration is designed with riser and sorter modules to maximize the number of openings. A riser can hold a maximum of 3 large sorters. (108 openings) The sorter configurations can be placed in line, back-to-back, or inline and back-to-back to create sorting openings from the ground up. They are ideal for large literature and supply storage applications.
General Specifications
A High-Density Mailroom Configuration is ideal for the storage of literature, forms, samples, instructions sheets, reports, etc
The High-Density Sorter Mailroom Configuration is modular and flexible. They can be placed freestanding, in line, side- by- side or anchored into the wall. (3d Drawing # 3) A High-Density Mailroom Configuration can also be set in line and back to back in rows. (3d Drawing #2)
Any style Dehnco sorter can be used to create a High-Density Mail Room Floor Plan Sorter System.
A Small Corner Sorter System often connects the larger sorters to maintain a smooth sorting flow
All sheet metal components 14-16 gauge steel
A Dehnco High-Density Mailroom Configuration supports up to 1500 lbs.
---
Key Benefits







---
High Density Design Configuration 1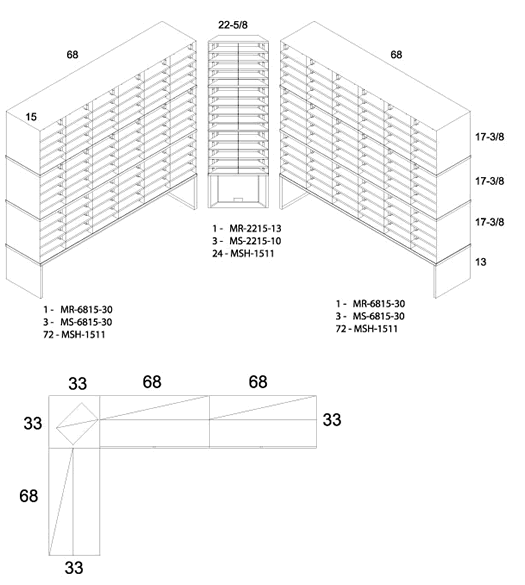 High Density Design Configuration 2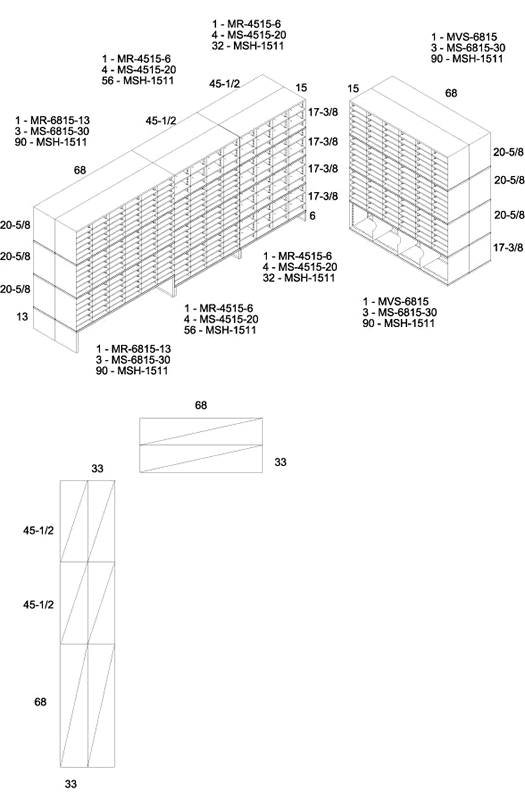 High Density Design Configuration 3