While more and more retailers begin to look toward using their stores as shipping points, we've been helping big box retailers address this challenge before the internet even existed.
We understand the realities of your business. Need to fit a workstation, provide storage for packing supplies, integrate protective packaging, and duplicate other warehouse operations into a fraction of the space typically required? No problem. We'll help you discover how your stores' limited space can be used efficiently to create a productive on-site warehouse shipping operation.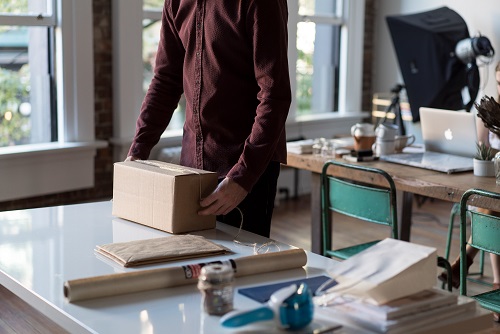 Here are some of the common issues and concerns that affect efficiency and productivity in a ship-from-store environment:
Maximizing picking efficiency and accuracy

Lack of space for supplies, storage and shipping

Value Added Services (i.e. gift wrapping)

Transporting picked orders from sales floor to stock room

Staging orders for packing and pickup

Maximizing worker safety and comfort

Adjusting operations during peak

Preserving customer in-store experience
Find out how we can help you optimize your ship-from-store operation to Work Better.